How your clothes are made
Climate Neutral
What is Climate Neutral?
Climate Neutral means our industrial greenhouse gas emissions have been reduced to pre-industrial levels through low-impact (low emission) organic agriculture and carbon neutral industrial manufacturing, achieved through substituting energy use from fossil fuel powered power stations 
with clean renewable energy from wind turbines and solar power.
100% Organic Product
Organic Fair Trade Practices
Under the Global Organic Textile Standard (G.O.T.S.) farmers and field workers are protected by
stringent social criteria and by the ban on the use of poisonous chemicals that can severely
the health of farmers and their families 

The GLOBAL ORGANIC TEXTILE STANDARD.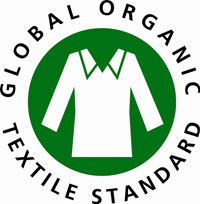 The International Working Group on Global Organic Textile Standard (G.O.T.S) was formed as an
initiative of leading standard organizations in 2002 with the goal to unify the various existing
standards and draft standards which caused confusion with market participants and consumers
and were an obstacle to free international trade with organic textiles. 

the Global Organic Textile Standard (G.O.T.S.) has turned out to be the leading set of criteria in the
field of organic textile processing more info is found at their website:
http://www.global-standard.org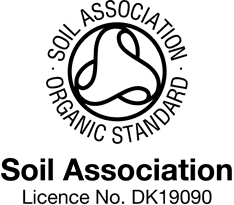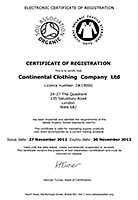 The Soil Association is the UK's leading campaigning and certification organisation for organic food
and farming and it is their certificate of organic origin that guarantee EarthPositive™ cotton garments and are part of the Global Organic Textile Standard (G.O.T.S.) Read more: http://www.soilassociation.org


Low Impact Farming
We have specifically chosen to work in regions where organic cotton is planted and harvested by
hand, without mechanization, and because organic farming does not use petroleum based chemical fertilizer, pesticide or herbicide, it is less reliant on fossil fuels.


Carbon Neutral
EarthPositive apparel is made in carbon neutral manufacturing facilities in India, from 'low impact' organic cotton, and is distributed through carbon neutral warehouses and offices in London that 
use only renewable green electricity.


Environmentally Friendly
EarthPositive apparel is certified by the Oeko-Tex 100 Standard, Class I. The Oeko-Tex 100 Standard
is a guarantee of the safety of textiles and dyestuffs to human health. It also means we take more
care in adopting environmentally friendly production methods throughout the manufacturing of EarthPositive apparel.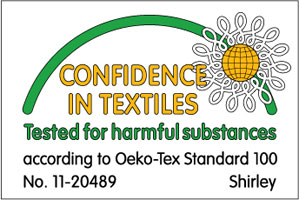 The Most Progressive Ethical Clothing on Earth.
Fair Trade Practices
Under the organic standard, farmers and agricultural workers are protected by stringent social
criteria, total traceability across the entire supply chain, but also by the ban on the use of
poisonous pesticides and defoliants which can severely damage the health of farmers and families. These standards also free poor farmers tied into third world debt to chemical companies on the 'pesticide treadmill'.


Justice for Workers
Pressure to quickly produce increasing quantities of cheap textiles has lead the clothing industry to allow some of the most unethical trade practices on the planet: worst examples include child labour, excessive working hours and unsafe & unhygienic working conditions.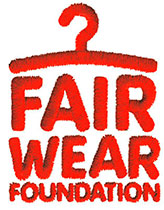 To ensure that EarthPositive® does not contribute to the social injustice seen in manufacturing, commonly known as sweatshop labour, since 2006 they have made transparent their manufacturing supply chain with independent audits by the non-profit organisation 
the FAIR WEAR FOUNDATION (FWF)
FWF exists to promote fair labour conditions in the textile industry worldwide.
By affiliating to FWF EarthPositive® have committed to implementing and maintaining a Code of Conduct designed specifically for the garment industry.
The Code of Conduct is a contract between the factory and FWF and incorporates the following
eight labour standards:

1) no use of child labour 
2) No use of forced labour 
3) Safe and healthy working conditions 
4) Legal labour contract 
5) Payment of a living wage 
6) Freedom of Association and the right to collective bargaining
7) No discrimination against employees 
8) No excessive hours of work 

Read more: http://www.fairwear.nl 


Pick Your Cotton Carefully
We guarantee that we do not use cotton from Uzbekistan while the use of forced child labour is endemic. This follows the recommendations of the Environmental Justice Foundation 'Clean Cotton Campaign'. The complete traceability of certified organic cotton allows us to make this guarantee.
Sustainable
We demonstrate that sustainability can be used
for competitive advantage
Low Water Footprint
It can take more than 20,000 litres of water to produce 1kg of cotton, equivalent to a single T-shirt
and pair of jeans. That's why we chose to work in a region that receives up to 95% of its water from the monsoon rain. This was an important consideration for us, as the monsoon rain reduces the need
for large-scale irrigation projects normally associated with conventional cotton farming, which often deprive local villages of scarce water resources by draining lakes and rivers.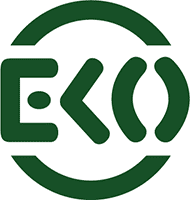 Look After Our Water
The processing of the dye effluent takes place in a controlled closed- loop purification system that 
uses treatment ponds, sand filtration and reverse osmosis to convert the wastewater into clean water.


Biodegradable Packaging
EarthPositive® apparel is packaged in biodegradable PVC-free packaging, and in 100% recycled
post-consumer cardboard boxes.
Transportation
EarthPositive® has a 'No Airfreight' policy. We do not transport our goods, by air, instead we use containerised ocean shipping, and therefore the carbon footprint generated by transporting our
apparel to Europe, Japan and the USA is negligible, more like a carbon fingerprint. 
EarthPositive apparel should not be criticised for its inability to solve the world's transportation and energy security issues, but we can ensure that our own production methods do nothing to contribute to environmental damage, social injustice or climate change. .
Renewable Energy.
30 wind turbines provide the primary Energy source for Earth Positive.
Wind Powered
The primary energy source for EarthPositive® apparel is thirty massive wind turbines that generate a continuous source of renewable electricity.